Can I Ask You Something ...
• Do you spend way too much time searching for things instead of getting things done?
• Does a look at your email inbox makes you feel like you've lost control?
• Do you spend way to much time on your phone because it's cluttered and full of distractions?
• Does social media makes you feel unworthy and like you're not good enough?
• Do you download countless freebies but never get results from them because you don't implement the information?
Do You Want To ...
• Ditch the digital overwhelm and set up a digital space that supports you and your work.
• Save yourself hours of searching and distraction and finally get things done.
• Have a solid foundation for your productivity.
Being digitally organized is the foundation of being productive and getting things done.
Let's Have A Look At An Average Day:


🤯 Where did I save this document? -> 5 minutes of searching (about 2 -3 times a day)
🤯 I know I've bookmarked this site. But where is it? -> 5 minutes of searching
🤯 Which one of the 7 design apps is the one to create animated Instagram stories? -> 5 minutes of searching
🤯 Oh, look - someone liked my Instagram post. Let's have a quick look. -> 15 minutes of scrolling (Be honest - how often???)
PLUS
🤯 On your scroll you saw a post of a competitor who just launched this amazing offer. -> 30 minutes of feeling like you're not good enough
Just these few things can easily cost you about an hour a day.
Wouldn't it be great to get back this time and spend it on things that really matter?
What does Declutter & Organize Your Digital Space include?
→ 10 video lessons to help you declutter and organize your computer/laptop, your inbox, phone, and social media.
→ A module about how to get the most out of this course.
→ A bonus module about "How To Manage The Freebie Overload."
→ Action steps for each module.
→ A checklist to help you keep your digital space clutter-free and organized.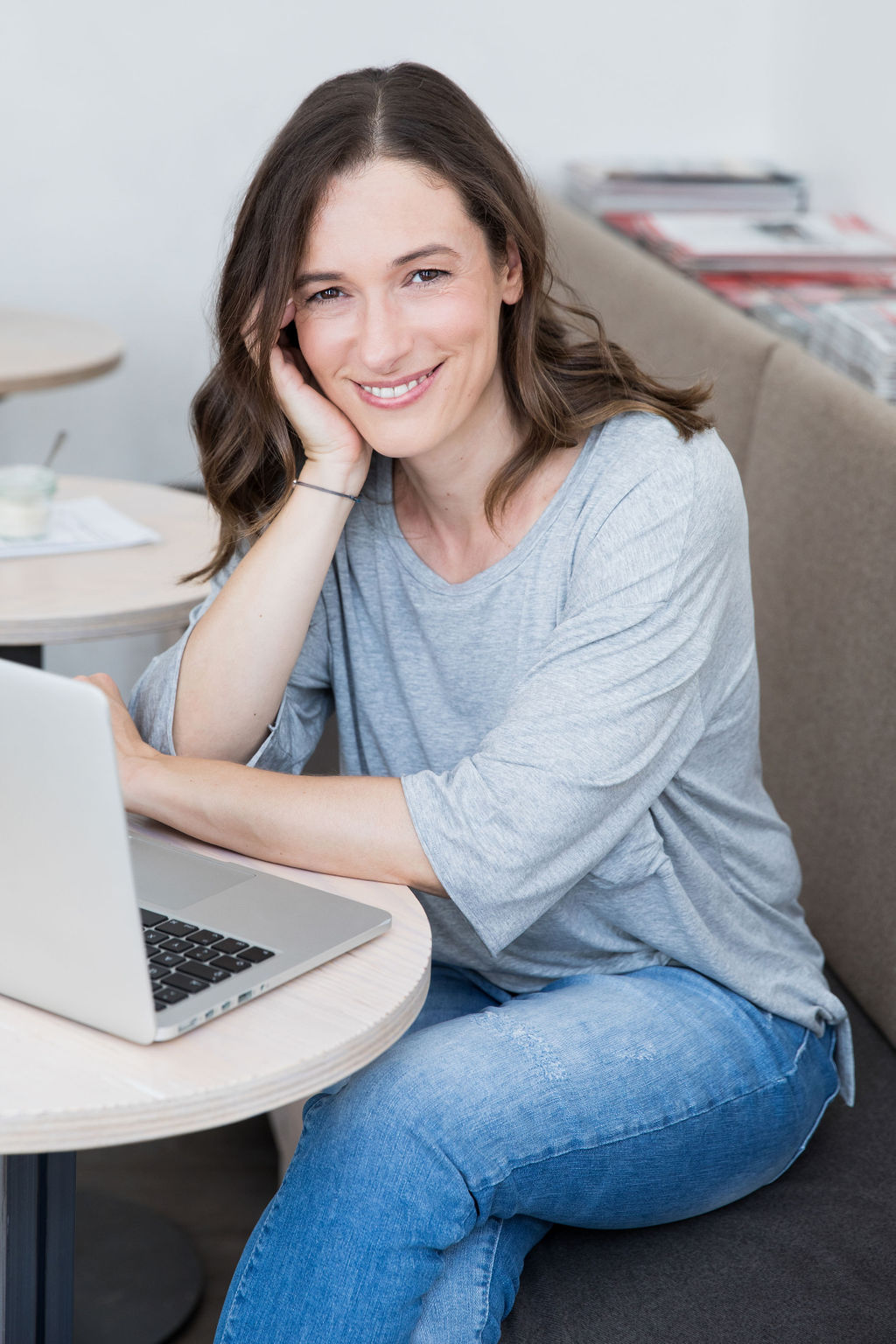 Hi, I'm Petra!
I help coaches and service providers be more productive so that they have time to do what they enjoy doing.