HI & WELCOME!
I'M SO EXCITED TO SEE YOU HERE!
DOES THIS SOUND LIKE YOU?
• You're overwhelmed by everything you have to do.
• By the end of the week, you haven't tackled half of the things you've planned to do.
• You've no idea what you should do next.
• You struggle to figure out how to organize your time and prioritize your tasks.
• You've too much going on in your brain; ideas, things to do, things to remember.
• And you feel like you're alone ... Working from home was the dream, but now you feel lonely. You miss the community, support and accountability of like-minded entrepreneurs.
ARE YOU READY TO ...
• Stop doing all the things and start having the freedom you desire.
• Grow your business and your income and enjoy guilt-free days off.
• Stick to what you've planned and bring those dream projects to life.
• Finally have a community of like-minded people who support you, motivate you and hold you accountable. You're not alone in this. We are right there with you!

Each column has its own individual text fields.
You can also leave a text field blank to have it display nothing.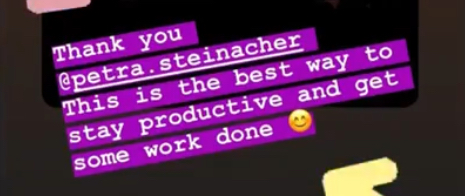 Each column has its own individual text fields.
You can also leave a text field blank to have it display nothing.

Each column has its own individual text fields.
You can also leave a text field blank to have it display nothing.
IF YOUR ANSWER IS "YESSSSS!"
THEN THE
PRODUCTIVITY SOCIETY MEMBERSHIP
IS EXACTLY WHAT YOU NEED!
INSIDE THE PRODUCTIVITY SOCIETY MEMBERSHIP, YOU GET THE SUPPORT YOU NEED TO FINALLY GET THINGS DONE!
WORKSHOPS
Monthly workshops all about Productivity & Time Management.
This is not a webinar where I talk to you for an hour. Not something you attend and then never implement.
It's workshop style, so you have time during the call to work on the topic and start implementing it.
So you'll leave the workshop having done the work and seeing results!
We are all about getting sh*t done here, right?
CO-WORKING SESSIONS
OUR CO-WORKING SESSIONS ARE YOUR TIME TO GET THINGS DONE!
Show up with a project and then have dedicated time and support to work on it.
You'll be surprised how much you get done when you're on a call with the other members. It's so motivating to know that everyone else is working as well.
These sessions will be the most productive time of your week.
Fitness & Nutrition Coach
PLANNING SESSIONS
At the end of each month, we plan out our next month together.
You'll know exactly how your upcoming month will look like.
What you have to do and when you'll do it.
We will make sure that you have planned and scheduled your reoccurring business tasks as well as new projects for the next month.  
And - most important - enough Me-Time and time for your loved ones. I think that it's crucial to make enough time for things that bring you joy and fulfillment.
Remember: You can't pour from an empty cup!
Crohns & Colitis Nutritionist
FACEBOOK COMMUNITY
Inside our private Facebook group, you'll find the support and accountability you need.
Reach out to the other members if you need help, a motivation boost, or just a lil' kick in the butt.
Owner of Plant Based Beauty Organic Skincare
RESOURCES LIBRARY & ACCESS TO ALL PREVIOUS MASTERCLASSES
As soon as you sign up, you get immediate access to the resources library and all previous masterclasses.
And you know what the best thing is?
All these sessions don't take away time, they give you time back!
-> The Workshops will teach you tools and systems to increase your productivity.
-> The Planning Sessions will help to know what you have to do when.
-> The Co-Working Sessions are your time to GET THINGS DONE.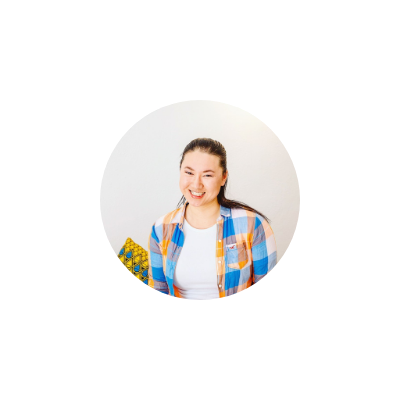 Ailie Steel
Identity Coach & Happiness Mentor
The Productivity Society Membership is incredible! Honestly can't recommend it highly enough!
The co-working sessions have been one of the best parts about lockdown and have supported me while working on my launch.
I can honestly say I would not have been able to work with nearly the same focus and dedication without the support from the membership.
If you're an entrepreneur, it is a vital part of your toolkit. If you are a new entrepreneur, it's a necessity!


THE PRODUCTIVITY SOCIETY MEMBERSHIP IS FOR YOU IF …
• you're a service or product based business.
• you are an action taker who's ready to put in the work to make things happen.
• you are looking for a supportive community of other female entrepreneurs.
• you are looking for accountability to actually reach your goals and get things done.
Our members are Business Coaches, Health Coaches, Fitness & Nutrition Coaches, Travel Bloggers, ...
THE PRODUCTIVITY SOCIETY MEMBERSHIP IS NOT FOR YOU IF …
• you are not willing to put in the work. You can only see results when you implement what you've learned.
• you are not willing to support the other members. This is a community and we are all here to support each other.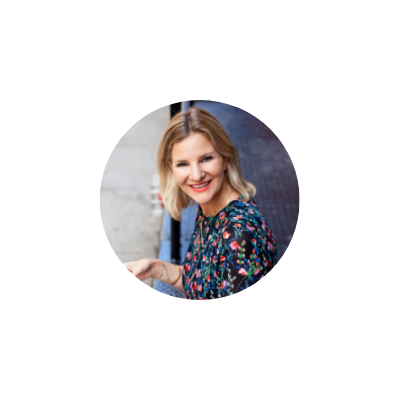 Carla Biesinger
Business Mentor
Petra has helped me so much by automating my business and by creating a structure for me and my team that makes sure we're always on top of things. Her strategies and processes are saving me countless of hours each week and even more headaches trying to find documents etc in my "filing system". :)
Her masterclasses are incredibly valuable! I now feel exciting when I open my calendar - rather than anxious like I have been for months!
FAQ'S
HOW MUCH IS IT?
The monthly fee for the membership is USD 27.
WHEN DOES THE MEMBERSHIP START?
As soon as you sign up, you're a member! And you get immediate access to all previous masterclasses, workshops and resources.
HOW LONG DOES THE MEMBERSHIP LAST?
As long as you don't cancel your membership, it will automatically renew each month. There's no required amount of months you have to be in the membership. You can stay as long as you like.
WHEN WILL MY ACCOUNT BE CHARGED FOR THE MEMBERSHIP FEE?
You'll be charged each month on the date you signed up for the membership.
CAN I CANCEL MY MEMBERSHIP?
Of course. You can cancel the subscription inside your Teachable account on your own at any time.
IF I CANCEL MY MEMBERSHIP, WILL I LOSE MY SPECIAL PRICING?
Yes. If you cancel your membership and then decide to come back you'll have to sign up for the current price of the membership. You can't come back at the discounted/lower rate you had before.
DO YOU OFFER REFUNDS?
Due to the nature of the membership site and the fact that you get instant access to all materials, no refunds will be given.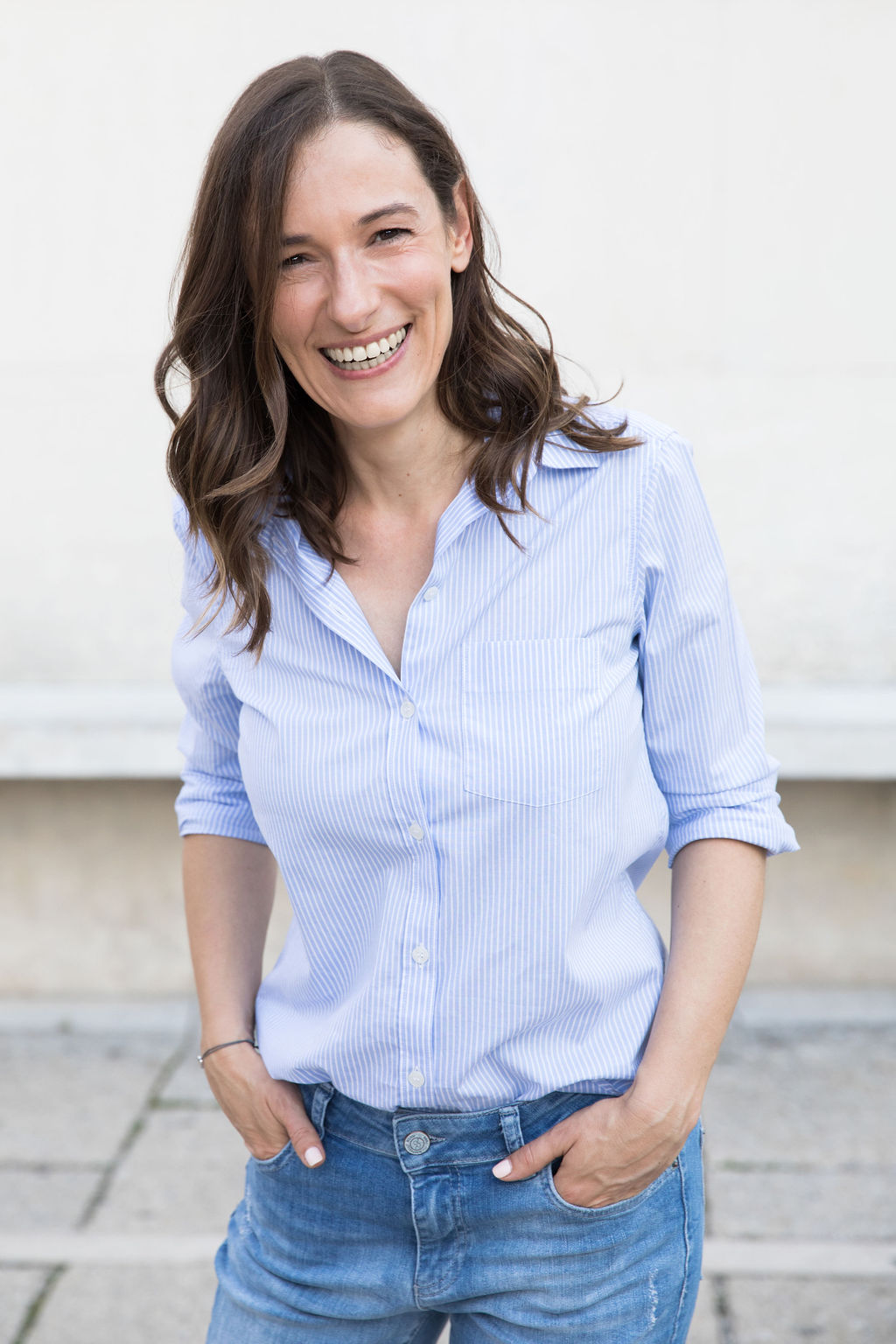 I'm a productivity and organization specialist, and I help service-based entrepreneurs organize their business and life so that they have more time to do the things they actually love to do.